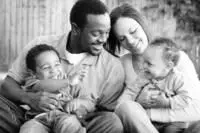 I have relocated my office to Henderson, Nevada from Columbia, Maryland. To schedule an appointment in my Henderson office or for a telehealth appointment just submit your request below.
Dr. Wolfe provides online couples therapy for residents of Nevada and Marylandand and residents of the following PsyPact states- Alabama, Arizona, Arkansas, Colorado, Delaware, District of Columbia, Georgia, Idaho, Indiana, Illinois, Kansa, Kentucky, Maine, Maryland, Minnesota, Missouri, Nebraska, Nevada, New Hampshire, New Jersey, North Carolina, Ohio, Oklahoma, Pennsylvania, Tennessee, Texas, Utah, Virginia and Washington.
It is easy for east coast couples to schedule late afternoon and evening sessions due to the 3-hour time difference between west coast and east coast.
For more information about scheduling an online couples therapy appointment just call or email him ( [email protected] ).
Scott Wolfe Ph.D.
Nevada Relationship Center
10120 S. Eastern Ave.
Suite 236
Henderson, Nevada 89052
702-757-7393 / Fax: 702-854-9347

[email protected]

I've included several ways to contact me. Please give me a call, send an email, or simply fill out the form on this page. I'm looking forward to speaking with you.
Please include what city and state you are living in.
My Practice:
Located in Henderson, Nevada and serving Clark County, I also provide services for individuals and couples in the surrounding communities of Las Vegas, Boulder City, Winchester, Paradise, Sunrise Manor, North Las Vegas, Spring Valley, Pahrump, Victory Village, Carver Park, East Las Vegas, Texas Acres,Whitney, Hillegas, Winterwood, McKeeversville, Junction City, Boulder Junction,Bracken,Hesse Camp, Bullhead City,AZ, and Kingman, AZ.